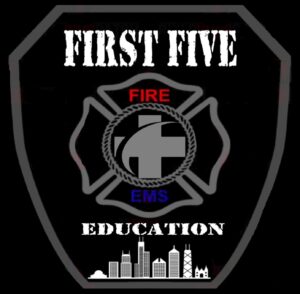 First Five is Chicagoland's premier emergency medical training center. Our students are taught by professional instructors that have been in the emergency medical field for years. "Professionals Training Professionals" is our motto and business platform. We believe that by having instructors that have been there and done that, we can provide superior training. If you are looking to start a career in EMS, to brush up on your skills, or train your employees, we can offer you the training at your place or ours.
Chicago EMT class

First Five is Chicagoland's premier emergency medical training center. Our students are taught by professional instructors that have been in the emergency medical field for years. "Professionals Training Professionals" is our motto and business platform. We believe that by having instructors that have been there and done that, we can provide superior training. If you are looking to start a career in EMS, to brush up on your skills, or train your employees, we can offer you the training at your place or ours.
Chicago EMT class

Emergency Medical Technician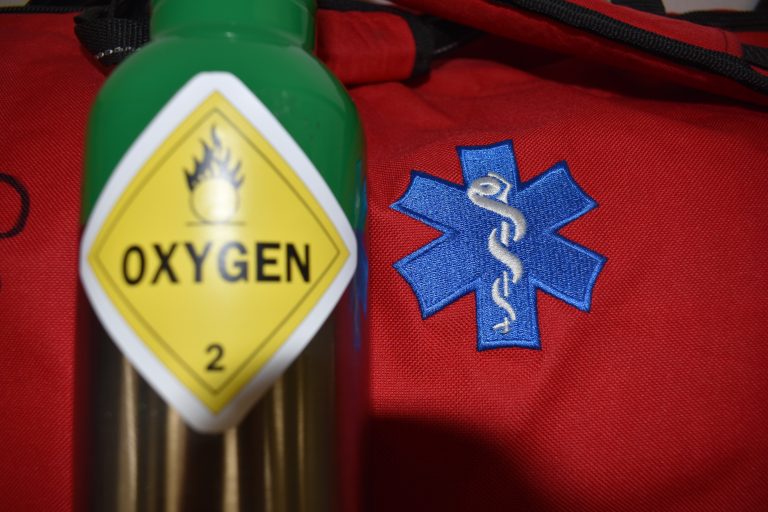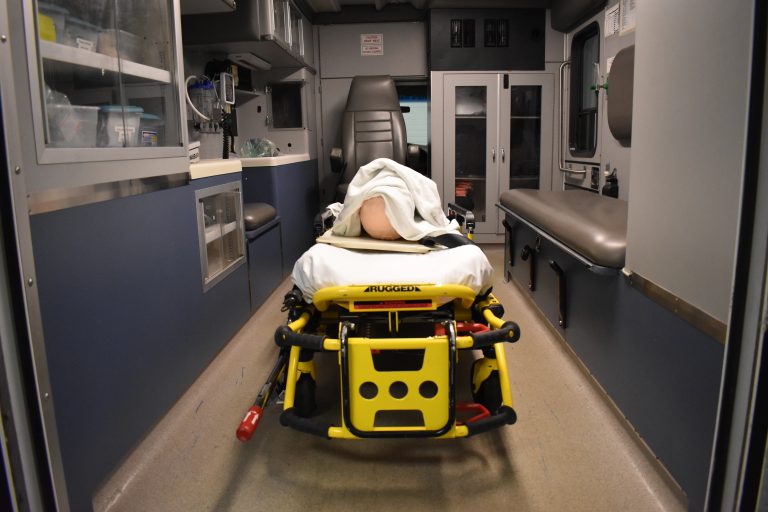 Emergency Medical Technicians provide out of hospital emergency medical care and transportation for critical and emergent patients who access the emergency medical services (EMS) system. EMTs have the basic knowledge and skills necessary to stabilize and safely transport patients ranging from non-emergency and routine medical transports to life threatening emergencies. Emergency Medical Technicians function as part of a comprehensive EMS response system, under medical oversight. An EMT performs interventions with the basic equipment typically found on an ambulance. Emergency Medical Technicians are a critical link between the scene of an emergency and the health care system.
[From the: National EMS Scope of Practice Model
Are you ready to become part of a live saving team? Do you have the will to take on a challenging class that will prepare you for that team? Well our team of professionals have been a part of that team and a ready to train you to the highest of standards to prepare you for a career in emergency medical services.
First Aid / Cardiopulmonary Resuscitation (CPR)
Every instructor at First Five is  certified to offer both civilian and healthcare provider First Aid and CPR certification with one or more of the following nationally recognized organizations.
-American Heart Association(AHA)
-American Red Cross (ARC)
-Emergency Care and Safety Institute(ECSI)
Cardiopulmonary resuscitation is an emergency procedure that combines chest compressions often with artificial ventilation in an effort to manually preserve intact brain function until further measures are taken to restore spontaneous blood circulation and breathing in a person who is in cardiac arrest.
First Five Education is your premier provider of exceptional First Aid / CPR / AED training. We offer two ways to learn.
We offer a BLENDED SELF PACED learning program.

This class is like no other. You will learn the basic skills needed to provide first aid to an injured person while you are out in the "wilderness". Wilderness is defined as being at least 1 hour away from advanced care. The reason this class is different than others is that we have set it to be a blended class. You will be given access to our new online learning management system a week before your class date. With this access you will be able to learn at your own pace. You will start with CPR, then advance to the Wilderness First Aid portion of class. After you have completed the online section of class, we will meet online via Zoom for a 3 hour instructor-lead class. Then the best part, we will meet the next day for a FULL DAY of HANDS ON scenarios! You will get lots of hands on practice led by emergency medical professionals in our advanced training facility. This class meets or exceeds the requirements for the Boy Scouts of America, Girl Scouts of America, and the United States Coast Guard.
First Five Instructors are all real life emergency responders. Because of the over 75 years of combined service, we can offer your company experts in the field of fire and safety. Some of the services we offer:
-First Aid
-CPR/AED
-Evacuation Planning/Practice
-Fire Extinguisher Training
Please send us an email of your needs for a custom made program tailored to your company!

is a leader in EMT training.............
Welcome to the future of EMT education...